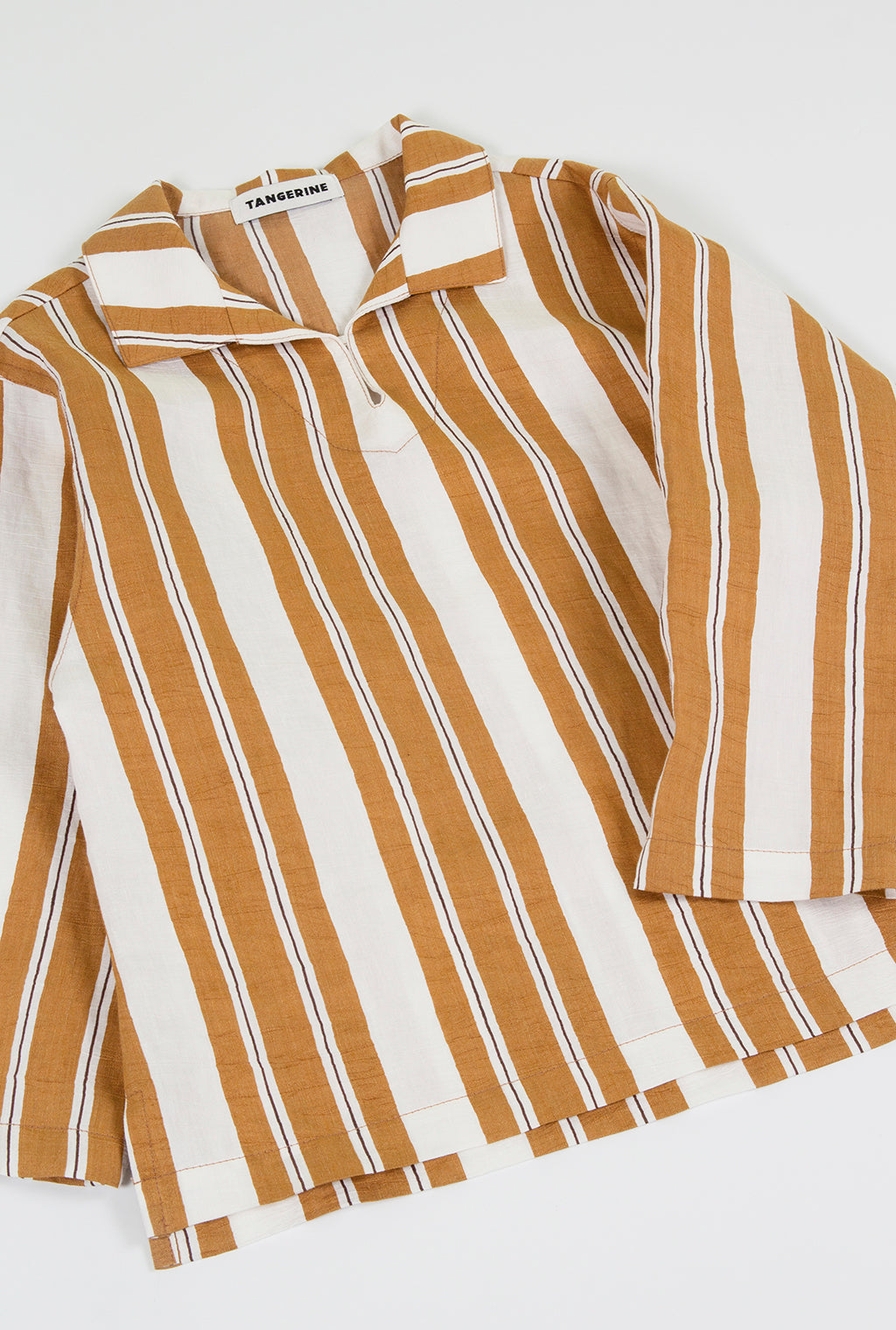 HOW IT WORKS
We care about people and their legacy.

Repurposed has been created to be honest with the environment and the planet. We understand this initiative as a commitment to encourage and extend the life cycle of our garments until the end of their usefulness. Join us in this initiative to promote responsible consumption and keep circular mindful this way:
PREOWNED: If the garment is in good condition (no marks, spots, damage, or faded colors), we will sell it in our Repurposed / Archive store
 RECYCLED: If it is too damaged, we will recycle it and create new yarn for the upcoming collections.
HOW IT WORKS
 STEP 1 / SELECT YOUR ITEM
Select the Tangerine garment, you would like to donate. Then, please answer a few short questions we will provide you. Once done, we will reward you with a discount voucher.
STEP 2/ POST YOUR PACKAGE
You can decide on the delivery process you prefer and send it at your own expense to our studio address:
Tangerine
Foneria St 15,Pol Ind
Mata-Rocafonda
08304 Mataró / Barcelona
STEP 3/ WHEN THE GARMENT IS RECEIVED
We will check the garment carefully and decide which is the best method for second life: 
preowned or recycled.
STEP 4/ RECEIVE THE VOUCHER
You will receive a discount voucher to be used during the next 12 months to buy as many garments as you have sent.
Considering the condition of the garment sent:
1. If the garment is valid to be re-sold, you will get a 20% off on your next online purchase.
2. If it is too damaged, you will receive a 10% off on your next online purchase.